Trust Master Clean with making grave areas respectful and clean.
It must be said that losing a loved one in death is a painful experience emotionally!
But with the passing of time it can also be costly! Why? What happens?
Weeds and moss start to grow
Mildew and lichen attack
Air-born pollen and tree sap leave surfaces sticky and attract deposits
Pollutents in the atmosphere (even sahara dust) start to accumulate on the surfaces
Everyting is exposed to the weather which can be extreme at times
The good news is that this is all treatable. The before and after pictures on this page show the remarkable transformation that is possible. And this need not be expensive.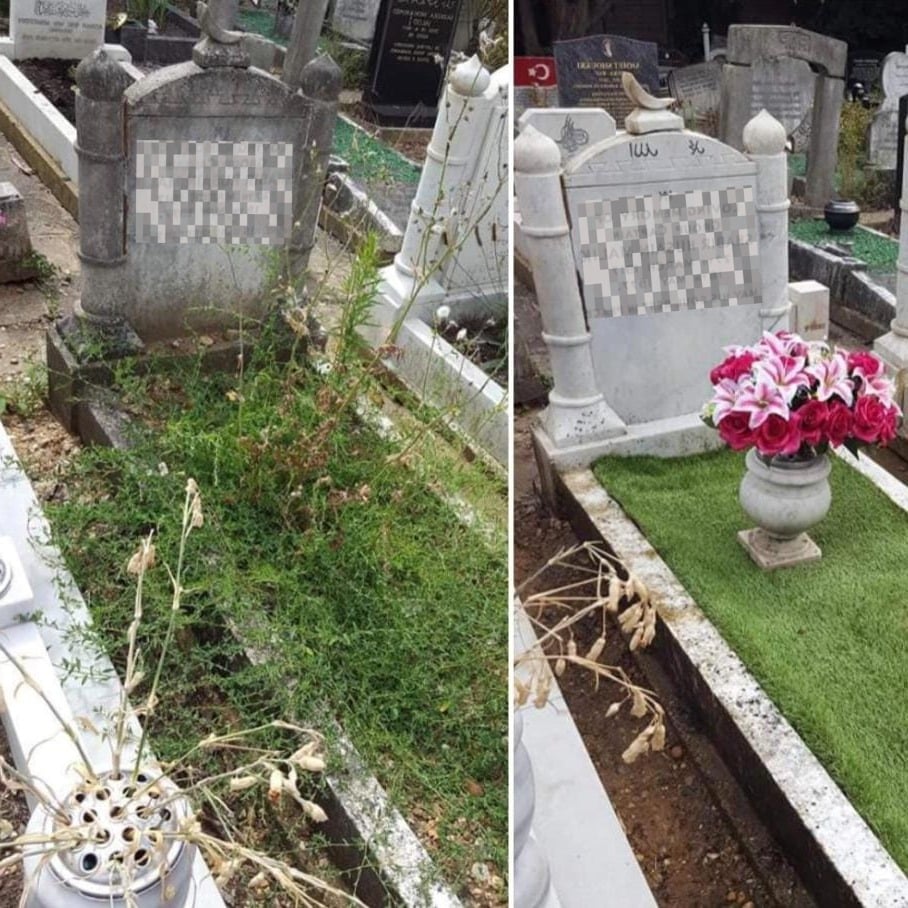 PREVENTION
A weed screen can be fitted to stop their growth
We can apply a wide range of decorative stones which will also help
RESTORE
We have a wide range of cleaning products which can be applied to marble, granite, limestone, ironwork, and concrete to bring the finish up 'like new.'
So – if you need some help – call in the experts – we know what we are doing and have been in Athlone for decades
HOW IT WORKS
Either:
Tell us what you need and we will give you advice; or
We can give you some ideas to suit your situation
COST
We would first visit your site (no fee for callout)
Then submit a quotation
So give us a call on 086 260 8220 or fill in the enquiry form with your details