Why use Master Clean?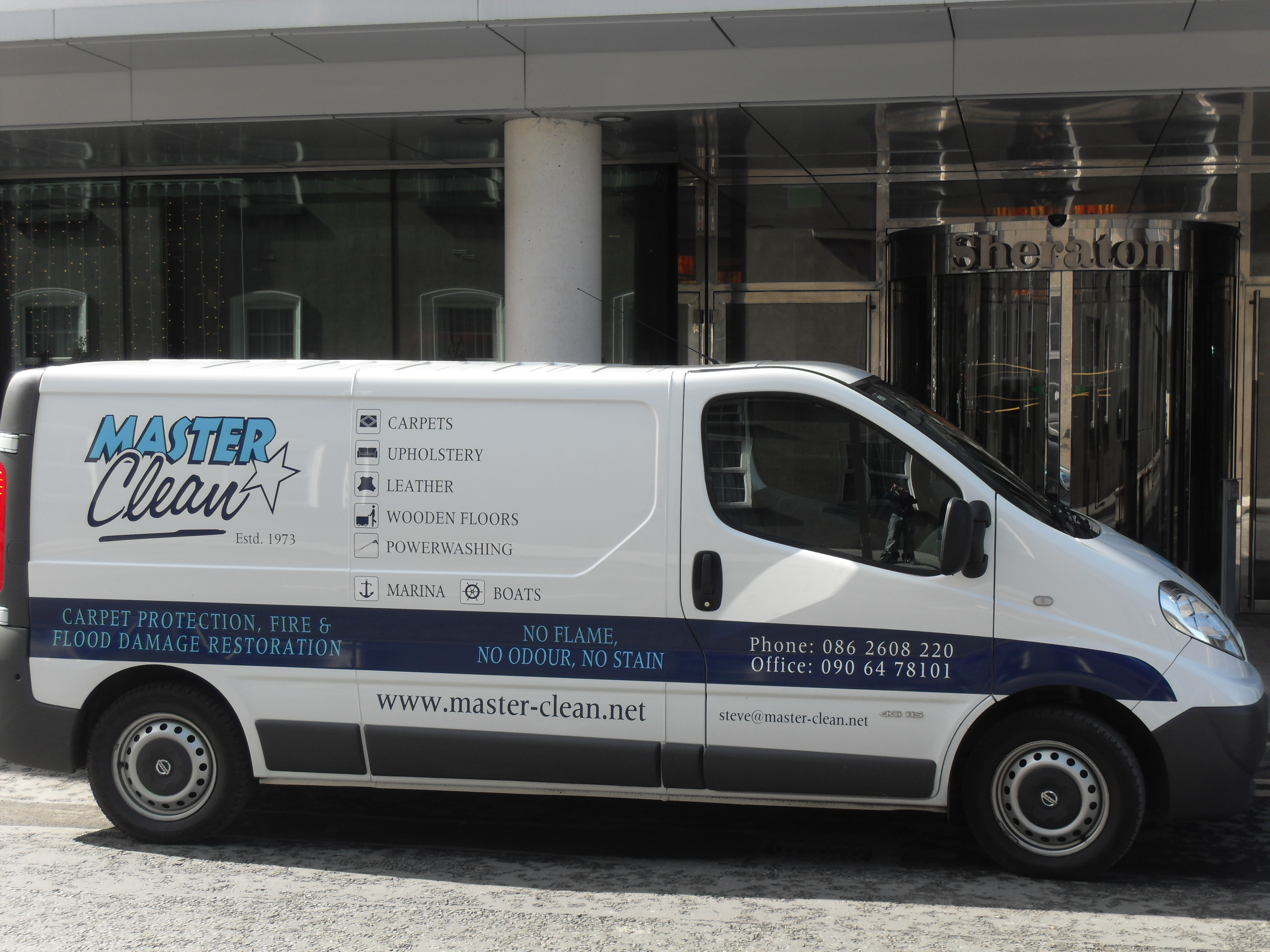 Hey, we know there's a lot of people out there saying they are 'the best' and they can do a good job for you.
Maybe they can, maybe they can't!
So WHY should you even think about entrusting your precious carpets etc. to Master Clean?
Well permit us to give you SEVEN good reasons, and then we will let some our customers add their voices:
MASTER CLEAN gives EVERYONE the red carpet treatment
1. We have been in this business for over 30 years
Do you honestly think we would still be here after 30 years if people weren't confident about our skills?
Most people in Athlone will have seen our vans buzzing around – just ask them!
2. We are totally RELIABLE
We have built our reputation on reliability. We DO what we SAY we will do! And we turn up when we say we will turn up. And we produce the results we say we will produce … no excuses, no failures
3. We are PROFESSIONALS
"Professionals" is an easy word to use, but much more difficult to live up to. "Professional" means that we know our business and meet the quality standards expected of people at the top of their trade. REAL professionals.
4. We produce the RESULTS that you can be proud if!
When you compare the 'before' and 'after' results of our work, you will be proud of your carpets, or upholstery, or furniture. "Seeing is believing" is never more true than with Master Clean
5. We are COST EFFECTIVE
Being professionals does not necessarily mean 'expensive'. By using the right tools and equipment and the right techniques for the job means that we can share the cost benefits with you.
6. We TAKE PRIDE in our work!
We really mean that – there's nothing we like better than seeing a satisfied customer's look of appreciation for what we have done. If WE enjoy what we do, you can be sure that YOU will too!
7. We are FULLY INSURED
Yes, accidents can happen – even with professionals. But in the rare case when they do, you can rest assured that we are fully covered by insurance and you will NOT lose out.
Now click here to read what some of our customers have said about us.